When you're spending time outdoors, it's easy to forget the possibility of being stung. Driving in a convertible while wearing bright colors on your way to a photoshoot in a field of flowers doesn't sound like a bad way to spend an afternoon! But if you implement these 12 tips for how to avoid bee stings, you're more likely to have a good time outside.
#1 Avoid Bee Stings by Staying Still
The first rule when a bee or wasp approaches is to stay still. Remember, beekeepers wear protective clothing and move slowly for a reason!
#2 Never Slap a Bee or Wasp
Avoid bee stings by never slapping or brushing off an insect with a stinger. It will not sting unless frightened or antagonized.
#3 CAREFULLY PICK UP ITEMS OUTDOORS
Be careful when you shake out clothing that was left on the ground. Wasps or other stinging insects could be in the folds of the clothing. The same advice works for any item you touch outdoors. Be mindful.
#4 AVOID LARGE, BLOOMING FIELDS
Avoid orchards in bloom, clover fields, and any areas that are abundant with flowers, especially if you're allergic to bees! If you go to one of these spots, keep these other general rules to prevent being stung.
#5 BE THOUGHTFUL OF WHAT YOU WEAR TO AVOID BEE STINGS
Don't wear bright clothing, perfume, or hair sprays outside for long periods. Or, at least, don't wear them in large, blooming fields. All of these items attract stinging insects.
#6 DON'T DO HIGH-RISK ACTIVITIES IF YOU'RE ALLERGIC TO BEE STINGS
Do not mow lawns, trim hedges, or prune trees during spring and summer if you can help it. Take lots of precautions if you do!
If you haven't already, talk to a local medical provider about venom immunotherapy. This treatment is up to 98% effective in preventing systemic allergic reactions to insect stings.3
#7 CAUTIOUSLY CONSIDER OPPORTUNITIES FOR COLLISION
Bees can accidentally sting you if you collide with them. Activities like running, riding horses, bicycling, or motorcycle riding are opportunities for a collision. A convertible automobile with the top down is especially hazardous if you have a bee sting allergy.
#8 BE PREPARED TO PREVENT A STING IN THE CAR
Keep a cloth in your car (even in an enclosed vehicle!) to trap frightened insects before they sting. Or keep an insecticide spray in the glove compartment.
#9 NEVER THROW ITEMS AT BEES
Remind children not to throw stones or sticks at insect nests. Adults, well, they should know better!
Signs of an Allergic Reaction
Learn the key symptoms of a bee sting allergic reaction.
#10 INSPECT YOUR PROPERTY TO AVOID BEE STINGS

Inspect property in the early spring. Then, continue to make periodic inspections all summer until the frost comes. Also, don't just look in obvious places! Make sure to check for damage in your siding or other structural aspects. Bees love to build their nests there.
#11 ASK FOR HELP REMOVING NESTS
Use the skills of an exterminator or the local fire department to remove hornet nests. Beekeepers will often be glad to come to your property and relocate a bee colony, too. To find local solutions, ask around on social media or in your social circles.
#12 DON'T USE YOUR HANDS TO REMOVE A NEST
Wasp nests can be knocked down with a broom handle after spraying the nest with an insecticide. Of course, tip #11 is the best method for avoiding a bee sting, though.
PROTECTION AGAINST SHOCK
If you experience a severe reaction to the venom of bees and wasps, seek emergency medical treatment immediately. Then, consult an allergist who can determine your specific allergy and provide treatment appropriate treatment, like venom immunotherapy. Your allergist can also provide you with a self-administered epinephrine auto-injector, which you should carry at all times. Lastly, medical alert tags or bracelets ensure prompt and proper treatment in case you lose consciousness.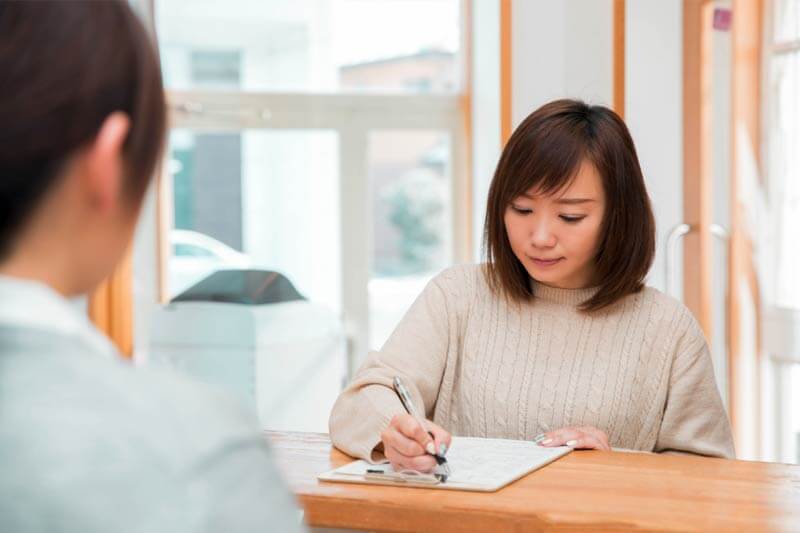 Find a Local Allergist
If you think you have a bee sting allergy, don't wait for an emergency. Instead, talk to an allergist about testing and venom immunotherapy.